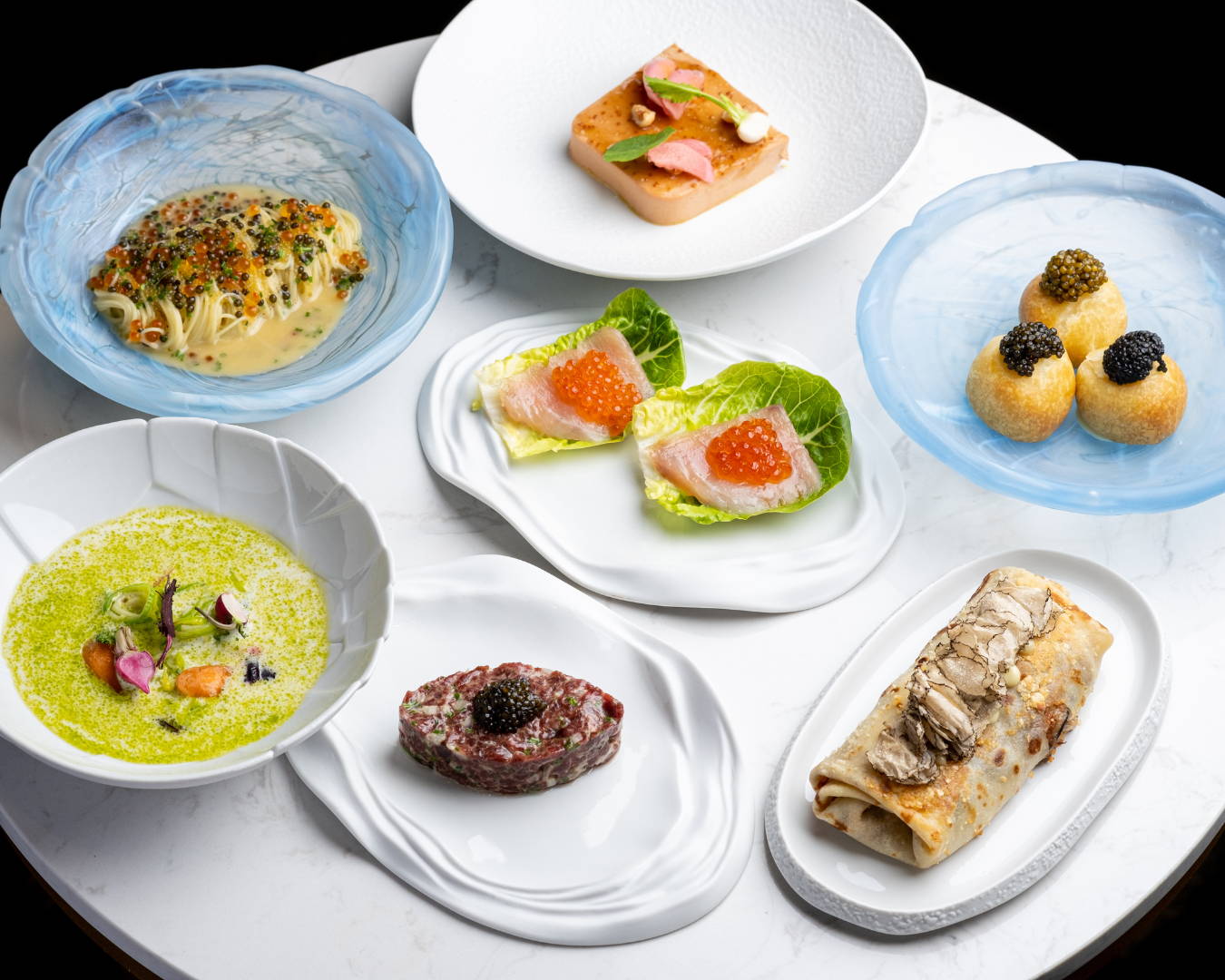 BRUNCH
SUNDAY | 11AM - 4PM
6 TYPES OF OYSTERS, 6 CAVIAR SELECTIONS & CHAMPAGNE
OYSTERS
Featuring:
Kumamoto
Peachtree
Irish Point

CAVIAR
Featuring:
Osetra Special Reserve
Siberian Sturgeon
Amur
Kaluga
65
•••
LUNCH
MONDAY-FRIDAY
11AM-6PM

Cured Yellowtail Cups $18
cured yellowtail, boston lettuce, crispy shallots, lemon zest, trout roe and salmon
Oysters & Caviar $22
half dozen peach tree oysters with baeri from poland

White Sturgeon Soup $26
italian sturgeon, ramp oil, baby carrots, leek, fresh herbs, osetra caviar
Foie Gras Terrine $28
rougié foie gras, cognac, pickled rhubarb, hazelnut, figs, brioche
Potato Bumps and Caviar $32
potato, brown butter, onions, osetra, siberian sturgeon, special reserve kaluga
Truffle Crepes $32
truffle sauce, parmigiano reggiano, classic crepe, fresh summer truffle
Venison Tartare $33
cherry smoked venison, chives, shallots, sakura, truffle zest, osetra
Kristina's Pasta $39
hand crafted angel hair pasta, bottarga, osetra caviar, trout, pike, lemon, beurre
DESSERT
Number One Cocolardo $28
coconut water, yuzu pound cake, toasted coconut, hazelnut, kaluga gold caviar
Truffles/Waffles $24
handmade mini waffles w/ truffle honey, stracciatella, shelled summer truffle
CAVIAR FLIGHTS
Supreme Caviar Flight $229
1oz. kaluga special reserve , 1oz. white Sturgeon, 1oz. osetra light
*Number One Caviar Flight $299
1oz. osetra gold, 1oz. amur special reserve, 1oz. kaluga gold
*Chef Daniel Caviar Flight $329
1oz. royal amur, 1oz. siberian sturgeon, 1oz. kaluga gold, 1oz. royal osetra
*all flights will be served with a choice of blini or potato pancake with
egg, chives, shallots, capers, and creme fraiche
•••
CAVIAR TASTING
ONE SEATING TIME: 7PM
8 SELECTIONS OF CAVIAR / .5oz PER SELECTION
COMPLIMENTARY CHAMPAGNE/WINE
White Sturgeon
Siberian Sturgeon
Osetra Classic
Osetra Special Reserve
Golden Osetra
Kaluga Classic
Kaluga Special Reserve
Kaluga Gold
200
•••
DINNER
ONE SEATING TIME: 7PM
6-COURSE MENU (CHEF'S CHOICE)
Potato Pancakes With Three Selections of Caviar

Cured Hamachi With Trout and Salmon Roe


Cream French Caviar Butter


French White Asparagus With Sturgeon Ju


Dry-Aged Venison Filet Mignon With Morel Mushrooms and Kaluga Special Reserve


Cocolardo With Kaluga Gold and Toasted Coconut
200
*Menu upgrades available.
Additional courses will be Chef's Choice. Be surprised!
•••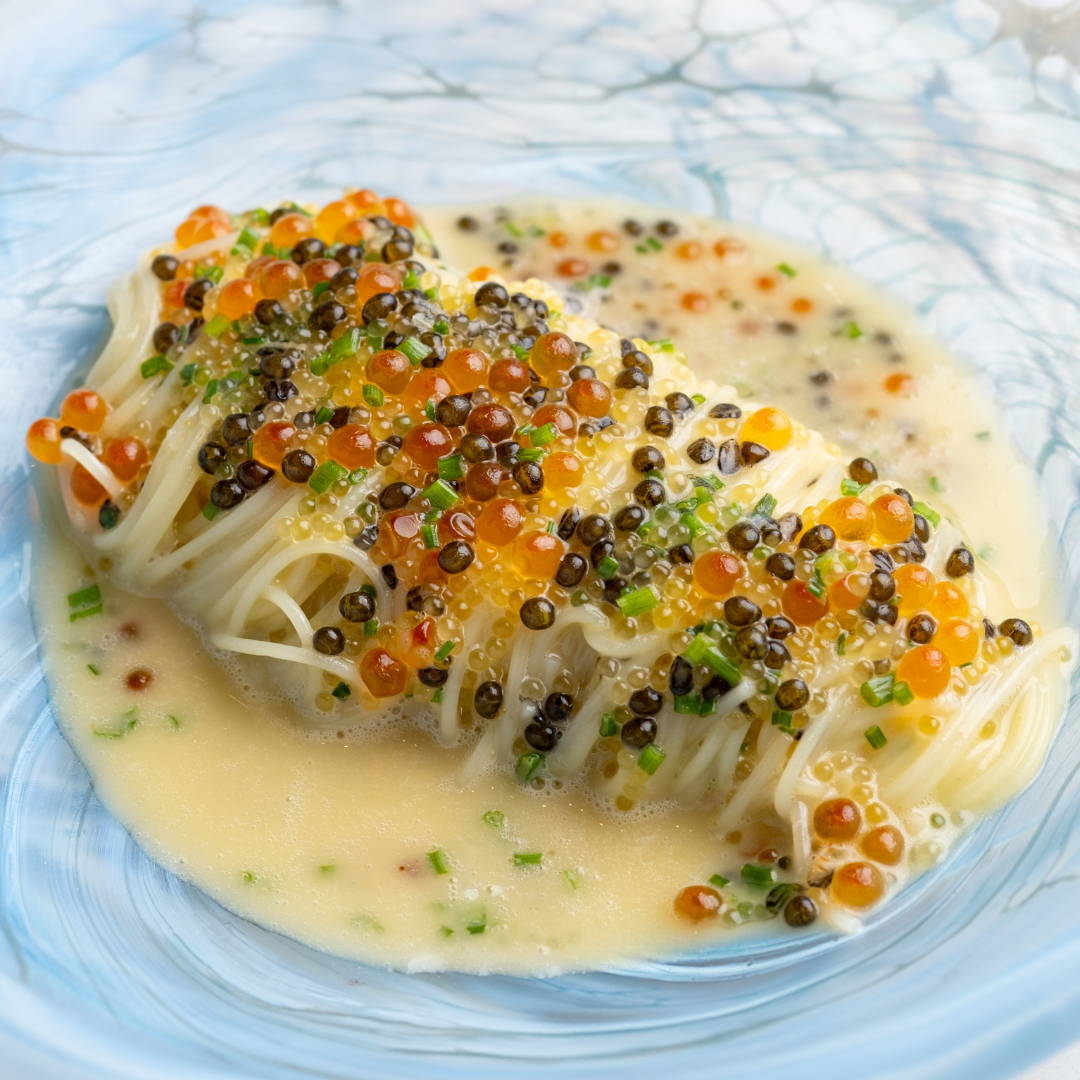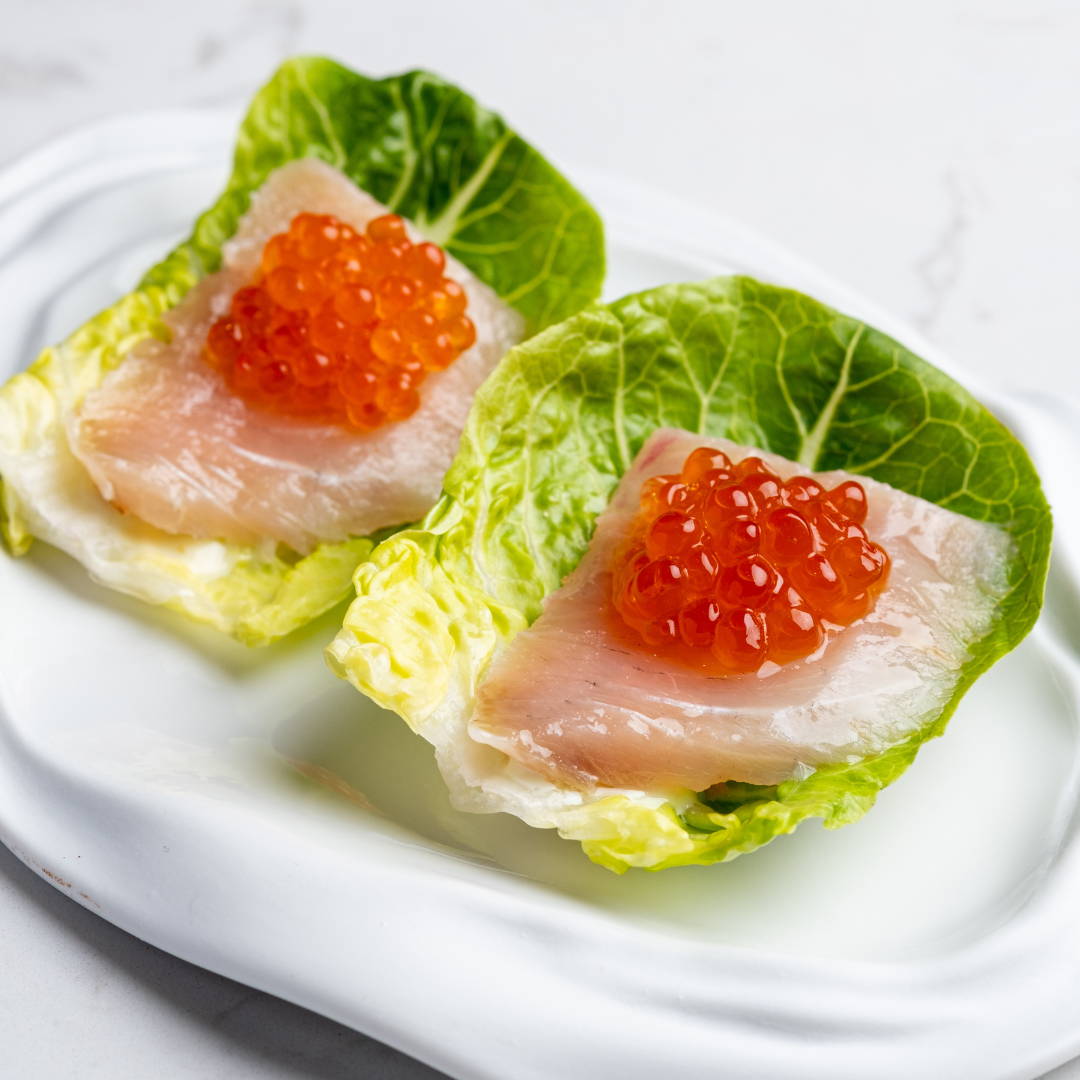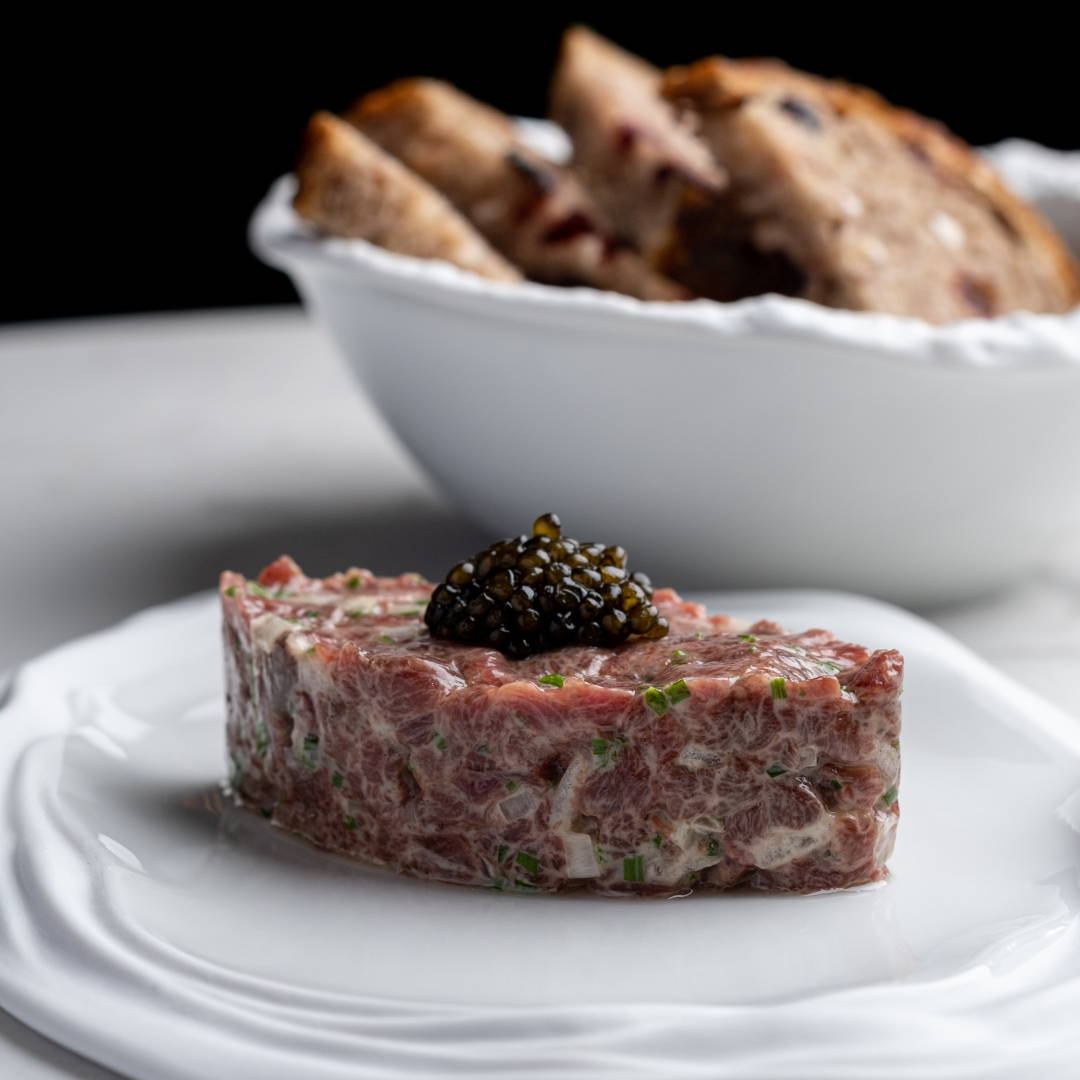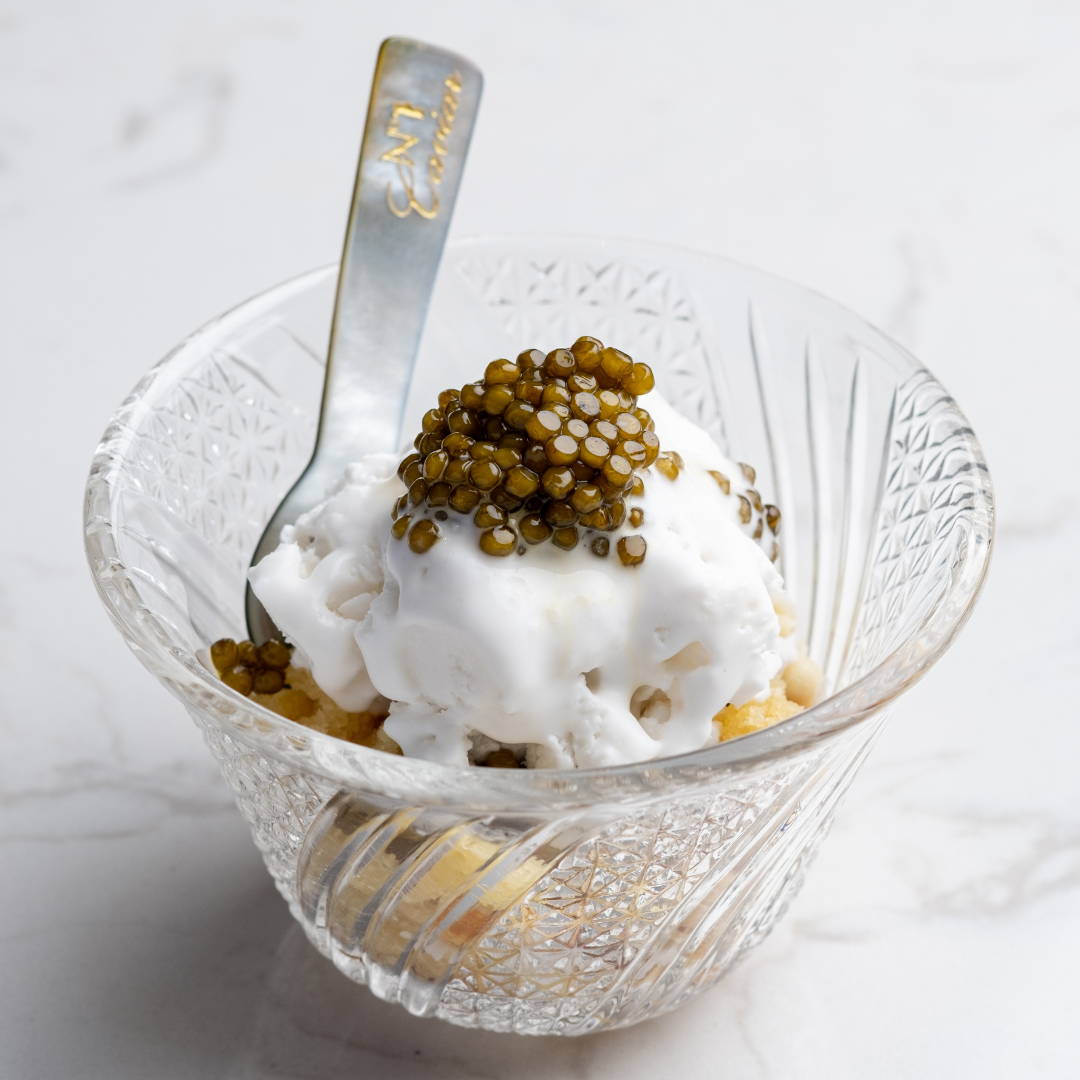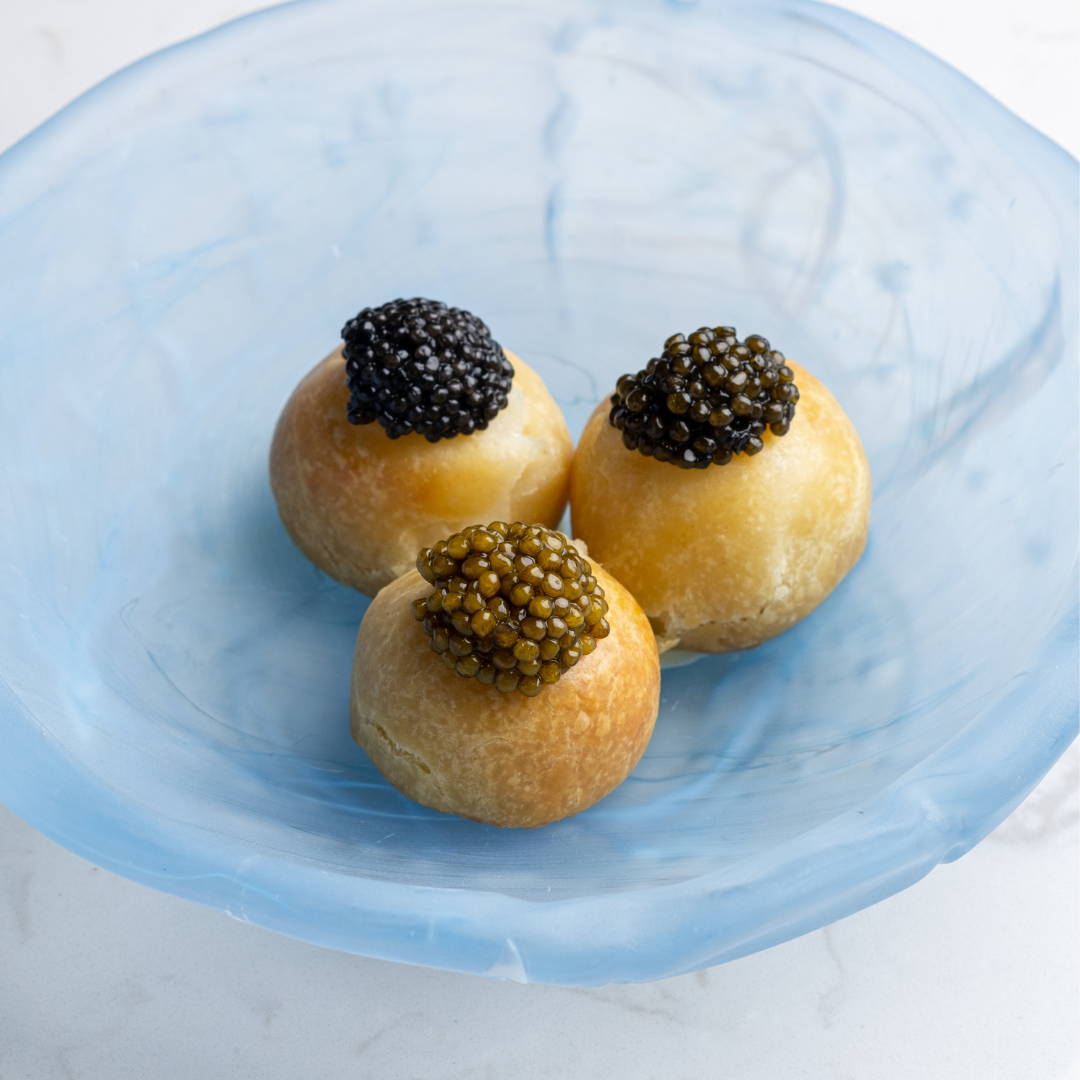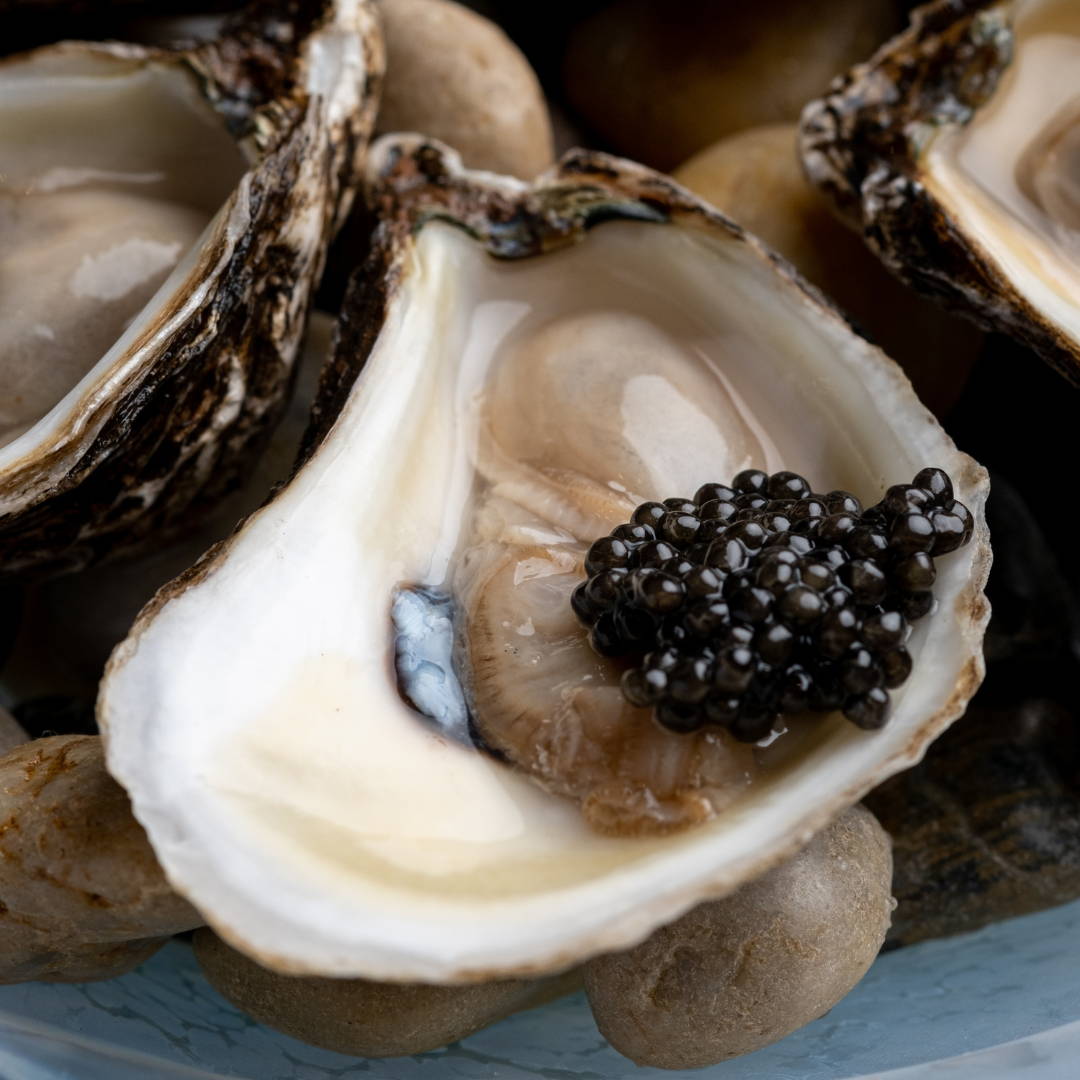 "The art of exploring culinary possibilities is a true form of creativity. Piecing together ingredients to create a dish that brings the palate to life is a skill. Pairing it with the perfect caviar elevates the experience to an art form."

Daniel Filipchuk / Executive Chef